Getting Started with Stealthy Heat

Unpack your order and inspect the two blue heat packs.
If the heat packs are in liquid form, they are ready to be activated (they will generate heat).
If the heat packs are hard / solid, download the instruction sheet to the right to learn how to reset the packs for use.
---
Stealthy Heat Instructional Guide

Step 1: Activate both Stealthy Heat reusable rapid heat packs.

To activate, place internal metal disc between your thumbs and index fingers and "snap" it back and forth once. Do not bend the metal disc. Knead the pad to soften.

[Note: If using a disposable hand warmer to maintain heat later; follow their activation instructions and activate at this time. Activation times vary depending on hand warmer brand.]



Step 2: Place Stealthy Heat packs and liquid container into Stealthy Heat pouch.

Place a Stealthy Heat pack on each side of the liquid container, slide into Stealthy Heat pouch, and zip closed. To speed the heating process, gently shake every few minutes. Stealthy Heat will heat the liquid to body temperature in approximately 10 minutes.

[Note: If you wish to heat to a higher temperature to help maintain heat later, leave in longer. Liquid temperature may reach over 105 degrees and may need to allow liquid to cool before submitting.]



Step 3: Maintaining heat and concealment of liquid container.

Most liquid flask brands have temperature strips on their bottles. If not reading on strip and bottle is warm, liquid is likely too hot and will read a temperature once cooled. Stealthy Heat has many options for both concealing the liquid container and maintaining proper temperature. [See User Options]

[Note: It is best to test the different methods to see what works best for you, based on potential timeframe.]


---
Our kit is designed to compliment preexisting Synthetic Liquid kits on the market!

Synthetic Urine kits can be purchased separately.
Urine Kits typically include:
Flask with temperature strip
Synthetic Urine
Disposable 8hr heat pack
​
Powered by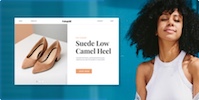 Create your own unique website with customizable templates.